Drilling Waste
A centrifuge is a device that works on the concept of centrifugal force. The centrifuge makes an object rotate around its own fixed axis, making a circular motion at a very high speed. A decanter centrifuge does the work of separating the mixture of solid and liquid in industries.
In a decanter centrifuge , when the mixture if fed, the centrifuge is rotated at a very high speed. As the centrifuge spins in a circular motion, perpendicular force is exerted on the mixture. This causes the denser substance in the mixture to move out in a radial direction, that is, towards the surface of imaginary circle, while the substance that is less dense moves inside radially, that is at the center.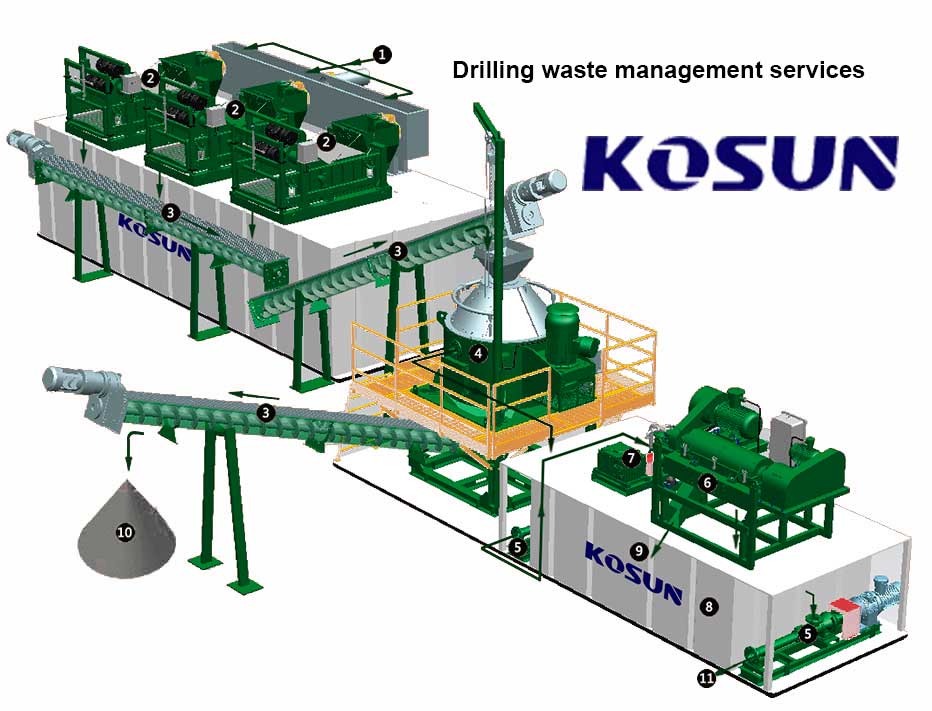 In drilling  waste management in industries, this process helps in separating solids from liquids like oil, so that the oil can be recycled and reused, thus protecting our precious natural oils.
As a decanter centrifuge is used in many industries like Food Processing industries, oil industries, waste water treatment plants and chemical industries , it is very important to optimize its performance so that there is minimum wastage and maximum efficiency.
Criteria for improved performance of drilling waste decanter centrifuge:
    Before feeding the mixture to the decanter centrifuges , the mixture should preferably fed to a shale shaker. This shale shaker will separate big solids from the mixture. Then the resulting mixture must be fed to the decanter for further filtration. This will reduce the wear and tear of the decanter.
    Right amount of centrifugal force must be applied.
    The Speed of the decanter must be optimal so that the solids in the mixture are safely transported out of the machine.
    The decanter centrifuge is prone to abrasion as the solids in the mixture may rub against the walls of the device. So proper care must be taken by using abrasion resistant material especially at the input zone and at the solid output zone.