After years of mud equipment design and manufacturing, The mud and water separation, slurry dehydration, slurry drying equipment and complete system of KOSUN have been widely used in many construction projects, such as pipe jacking construction, horizontal directional crossing, pile foundation engineering and underground diaphragm wall engineering. the pile foundation engineering and the construction of the underground continuous wall, and other construction projects, accumulated the rich spate separation field cases, and gradually formed its own in the field of shield mud treatment sludge treatment integration solutions.
The main shield tunnel sludge treatment systems are kd-200-k1 mud treatment system, d-series kds-500 mud treatment system, kd-500 mud treatment system, kd-200 mud treatment system, and kd-100 mud treatment system. In addition, we can also customize an exclusive shield tunnel sludge treatment system according to the actual needs of customers and the actual situation of the construction site.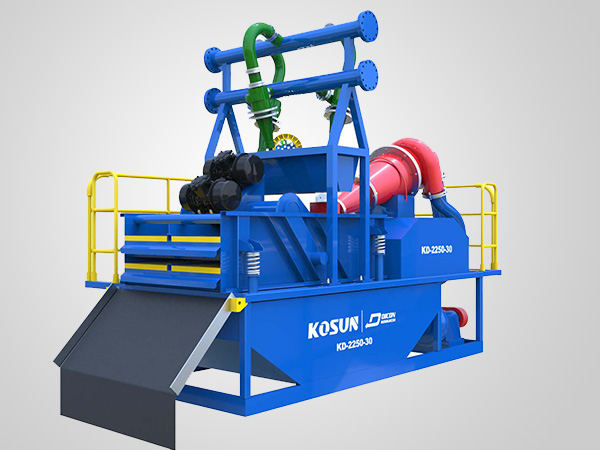 KOSUN shield tunnel sludge treatment system is a modular structure design system. Designed for mud purification in all kinds of large, medium and small sized mud and water balance shield construction projects. The system is composed of coarse vibrating screen module, desander module and desilter module. Coarse vibrating screen module is equipped with coarse screen for removing large particles. desander module is equipped with multiple desander hydrocyclones.
Kosun- China Solids Control Leader&Drilling Waste Management Expert
Tel.: 029-89565356
Email: sales2@adkosun.com
Contact person: Jinbo Zheng
Contact person: Jinbo Zheng
http://www.kosuneco.com