KOSUN's production of drilling mud solid control system consists of linear vibrating screen, vacuum degasser, desander, desilter, horizontal spiral sedimentation centrifuge and solids control equipment such as mud tank, the functions of component integration on the base of a whole, the production, the assembly is done in the factory, has convenient installation, easy to migrate, cover an area of an area small, etc.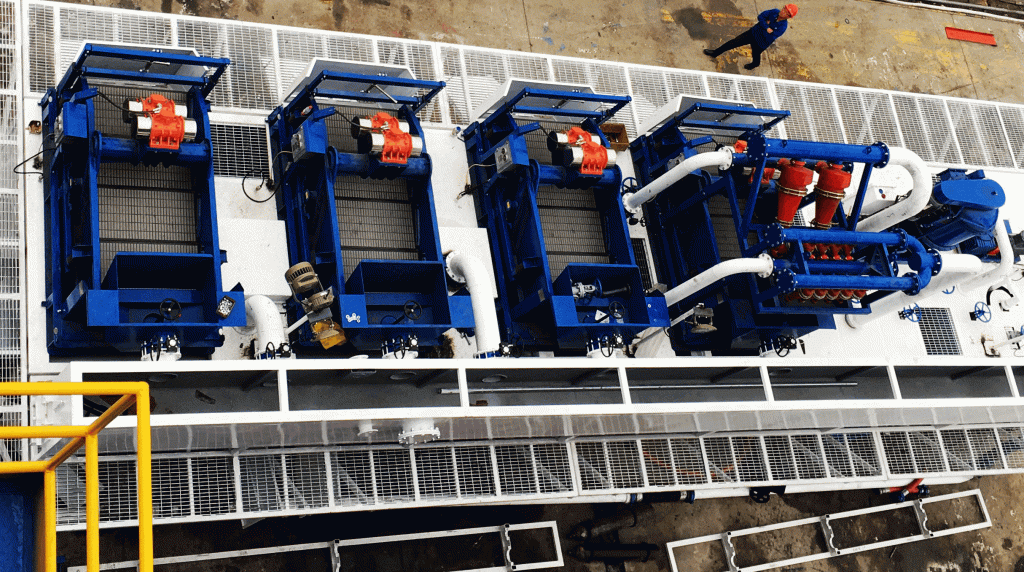 Recently, a complete set of solid control system produced by KOSUN has arrived at the CNOOC offshore drilling artificial island project site and put into use. This set of fixed control system is applied to offshore drilling platform. KOSUN strictly control the production quality, to ensure that products meet quality standards, process can completely satisfy the level 5 of drilling fluid solids control (screening – degassing – except sand silt – centrifugal), shipment of the equipment at the same time, KOSUN's solid control system technical service team to the scene, to be responsible for guiding system box installation debugging, and the construction of personnel training for equipment operation and maintenance.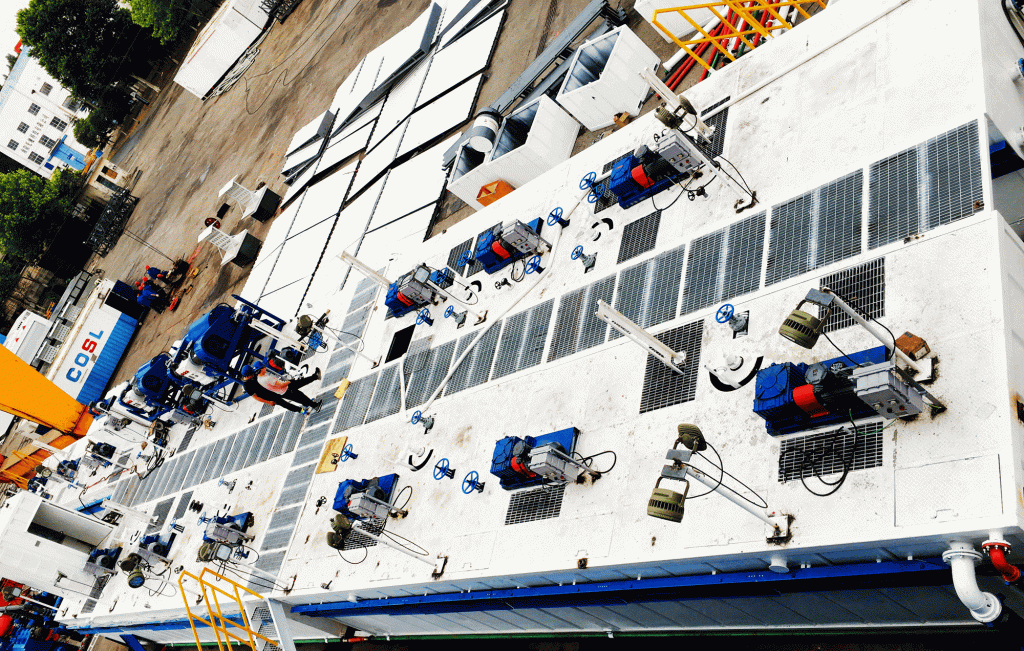 The oil solid control system is used to separate and treat cuttings, mud and sand particles in drilling fluid, maintain drilling fluid performance and store circulating drilling fluid.It is equipped with a weighted mixing device, a perfusion device and a chemical injection device.To improve the physical and chemical properties of drilling fluids to meet drilling requirements.
Kosun- China Solids Control Leader&Drilling Waste Management Expert
Tel.: +86 29 87304914
Email: sales2@adkosun.com
Contact person: Jinbo Zheng
Contact person: Jinbo Zheng