The drilling fluid cleaner is a combined mud cleaner with a desander and desilter, including a hydrocyclone desander, desilter, pressure pump, cyclone, bottom flow tank, drilling fluid vibrating screen, bracket and base. The mud cleaner is compact in structure, small in space area and powerful in function. It is an ideal choice for drilling mud to control the solid phase of two or three levels.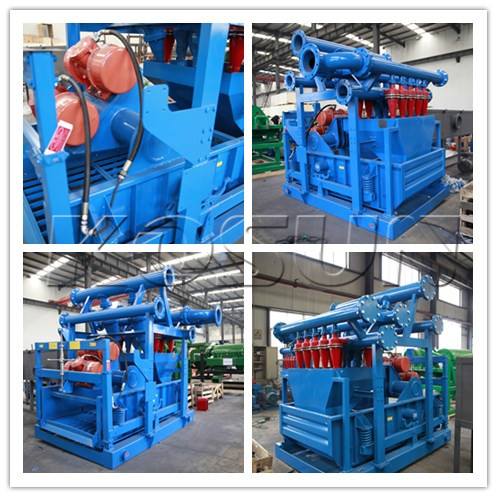 Xi 'an KOSUN adopts the most advanced drilling fluid cleaner manufacturing process at home and abroad, to ensure the production of powerful, compact structure, easy to operate, easy to maintain the drilling fluid cleaner.
1. The main structure of the drilling fluid cleaner is arranged in the upper and lower parts. The cyclone desander and mud remover are arranged on the upper part.
2. There is a control butterfly valve between the main inlet and outlet pipes of the desander and desilter, which can adjust the number of work of the desander and desilter at any time, and the operation is simple and easy to maintain;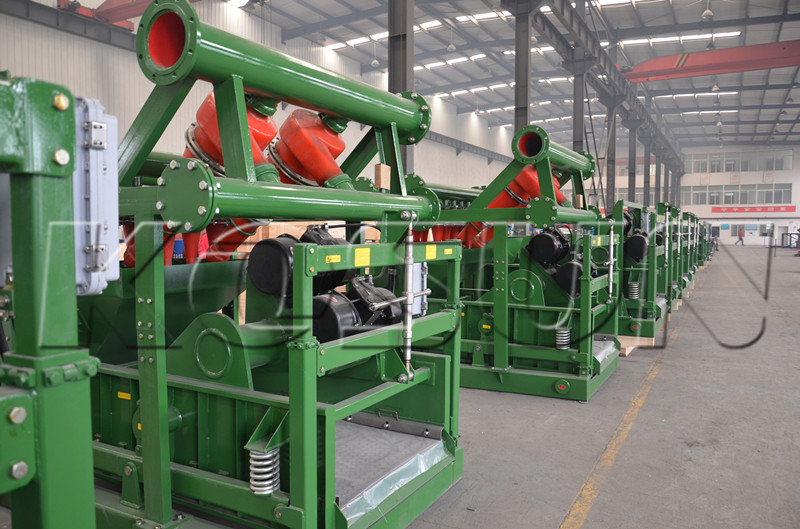 3. Wear resistant special polyurethane material is selected for the cyclone, which has the advantages of good corrosion resistance and highly healthy fluid flushing;
4. Feed mouth tangent feed, smooth transition, conducive to improve the separation efficiency, the inner surface is smooth, reasonable flow channel;
5. The hydrocyclone desander and desilter are equipped with automatic sand control and blocking device and bottom flow port adjusting device; 6. Different Numbers of desander cyclone and desilter cyclone can be configured according to user requirements.