The main equipment of KOSUN drilling waste management system includes: shale shaker, vertical cuttings dryer, drilling fluid centrifuge, screw conveyor, screw pump and other equipment.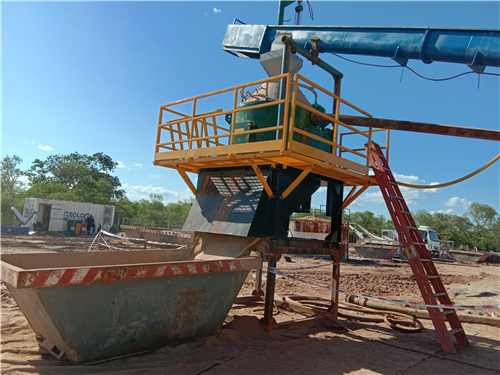 Technical features and advantages of KOSUN drilling waste management system:
– Using advanced mud slurping technology, the useful liquid phase in drilling cuttings can be recovered effectively, achieving high efficiency curing treatment.
– Low moisture content of the treated useless solid phase makes it easy to transport.
– Extremely effective for cuttings drying of oil – and composite – based mud.
– Modular design, moving transportation convenient and fast.
– Simple and practical processing flow, large processing capacity.
– The whole set of equipment is easy to operate, low cost of use and maintenance.
Mud zero discharge system, also known as drilling waste management system. With the improvement of environmental protection requirements, higher requirements have been put forward for cuttings disposal in drilling site. KOSUN drilling waste management system not only can solve the environmental problems, at the same time secondary recycling the waste of the solids control system, reduce on-site damage to the surrounding environment.
KOSUN- China Solids Control Leader&Drilling Waste Management Expert
Email: sales2@adkosun.com
Wechat:+86 18792396268
Contact person: Lily Wang
Online consulting:
http://www.kosun.com
http://www.kosuneco.com