Drilling Waste treatment
Drilling Waste Treatment Equipment With the development of the oil industry, the pollution problems caused by drilling are also getting more and more attention.
China's oil field per year only drilling production of waste drilling fluid produced about more than 900,000 cubic meters, of which one-third of the discharge to the environment, the environment and stratigraphy have caused varying degrees of pollution. Drilling pollution is mainly based on waste drilling fluid and waste water pollution.
Drilling produces waste, including waste drilling fluids, diamond cuttings with drilling fluids, simply a mixture, such as excess cement, isolation fluids and other fluids. The amount of drilling waste is determined by a number of factors including the size of the wellbore, the efficiency of the solid-controlled equipment, the solid-phase capacity of the drilling fluid, the ability of the drilling fluid to inhibit the dispersion of the cuttings, and the amount of drilling fluid remaining on the cuttings.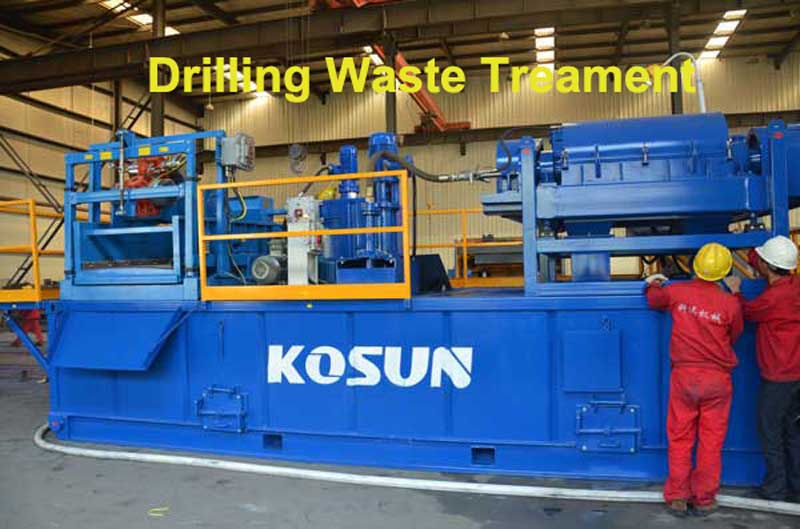 The percentage of solid phase in the waste drilling fluid varies from 50% to 25% of the maximum. There is always a certain amount of drilling fluid with the cuttings together with the waste, no matter how good the solid control equipment, drilling fluid can not be separated from the cuttings. If these effluents are discharged, they will cause significant pollution to the environment.
Abandoned drilling mud pollution of the environment, in essence, waste drilling mud in the liquid phase of the environment pollution, vertical cutting,liquid reuse as a resource recycling as an important means of waste disposal.
In response to this issue, Tsunami Oil conducted a three-year repeated research and experiment, through a different treatment process, successively in Xinjiang Tarim Oilfield, Daqing Oilfield and other drilling waste management equipment on-site construction, Solid phase to meet the national requirements of the emission standards, most of the liquid phase as a slurry base for the re-use of resources, only a small amount of liquid after the depth of treatment after the standard discharge or re-injection.
A large extent to reduce the production costs of drilling fluid, but also to achieve the energy-saving emission reduction, the purpose of safety and environmental protection.