drilling waste treatment
Drilling waste water is one of the main pollution sources of oil exploration enterprises. In the process of drilling, the treatment measures and effects of drilling wastewater are directly related to whether the drilling technology is reasonable in technology and economy, and it is also a major problem to avoid the impact on the surrounding agriculture, animal husbandry and fishery.
Waste water treatment process of new ideas, the development of new wastewater treatment process is a new process of environmental protection workers in the oil industry's top priority.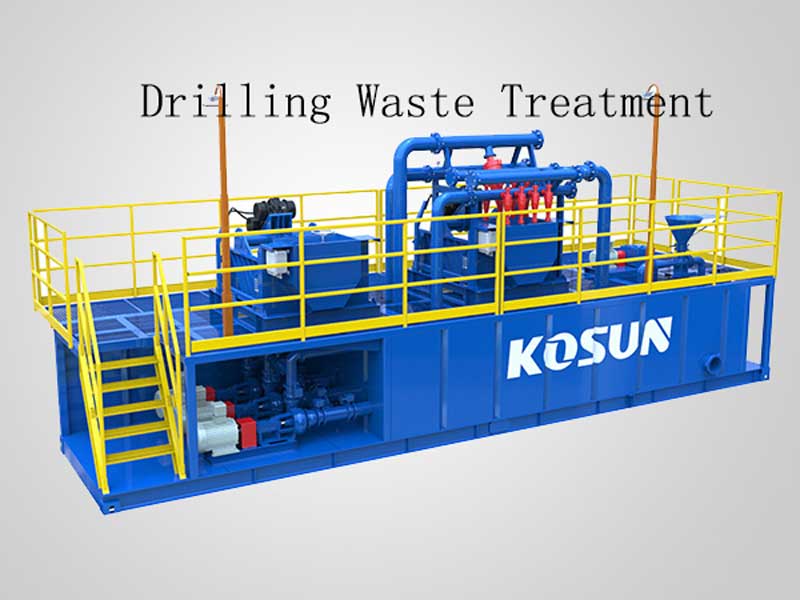 Most of the major domestic oilfield treatment of drilling waste water using chemical coagulation treatment after discharge. Because coagulation can only remove the colloidal or suspended particulate contaminants in the water, and little effect on some of the mud treatment agents that have already formed the solution. This is also the main problem with the use of chemical coagulation methods to deal with the existence of drilling wastewater.
Drilling waste management , the current can not be separated from the chemical coagulation of this part of the successful development of drilling wastewater treatment of pharmaceuticals, is the key to solve the treatment of drilling wastewater. Chemical coagulation is the traditional process of drilling wastewater treatment.
Drilling wastewater treatment process has not been a new breakthrough, to explore the new drilling wastewater treatment process is another study of drilling wastewater treatment. Biological purification drilling waste water with its very low cost, easy management and other advantages to become a promising approach.
KOSUN will wholeheartedly serve the customers at home and abroad with abundant technological strength and perfect after-sales service system. KOSUN is looking forward to negotiation and cooperation with you!
According to customer oriented, KOSUN will recommend the most suitable products for customers according to their practical requirements and provide them with reliable and high-quality products.
KOSUN has the confidence to provide much more cost-effective equipment and mud systems in 2017.