Drilling Mud Waste Management
Drilling Mud Waste management is one of the major concerns for the drilling companies all around the world. It is simply impossible to avoid pollution while shale shaker perform drilling. The main sources of drilling waste are the fluid removed drilling cuttings that are cut by the shale shaker.
Drilling companies are undergoing through an extensive pressure from various environment activists all around the world. So, an environment friendly waste management system is a prime requirement for the drilling companies. Several waste management strategies are taken into action for different types of waste while drilling. Here is a discussion about different types of drilling waste management strategies.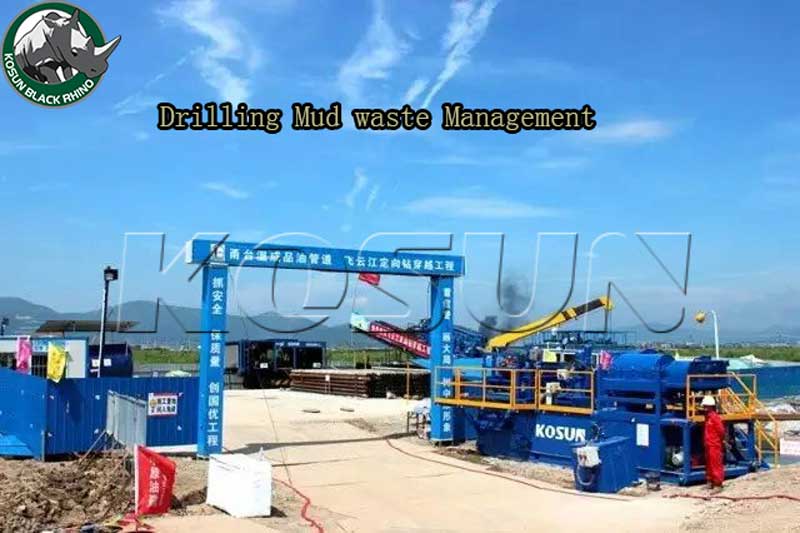 Different approaches for waste management: In order to manage the waste of a drilling site, the first step is to set up necessary solid control equipment like shale shaker. Till now the most popular drilling waste management strategy that is used is dilution. In the dilution process for controlling solids, a certain amount of fluid is extracted from the cuttings and are gathered into a pit. The rest of the cuttings are transformed into a concentrated solid after another extraction of fluid is executed to those by adding any liquid like water or oil.
After this, the drilling wastes become ready to be disposed. In the next step, it is imperative to determine the surface area and the amount of waste that is required to handle. While disposing the wastes, drilling companies can use G force drying shaker to make the wastes radiation and contamination free. Another consideration in drilling waste management is managing the cement returns.
Sometimes cement returns are simply disposed by following the mix bury cover system. In this process, the drilling waste with cement returns is gathered altogether and transformed into hard cement pit. Then, the hard pits of cement returns are grinded into small pieces. After that, the grinded cement pits can be disposed. The whole process of management must not take more than a year.