TOP brand Drilling Waste Management Company-KOSUN, founded in 1992, is the leader Company in China's solids control industry, and specialize in drilling waste management related machines, construction machines and environment production machines. such as  solids control equipment, centrifuges, HDD machine, pumps, shakers, and etc., including 25 categories of products. and can also customize packaged design and matching products.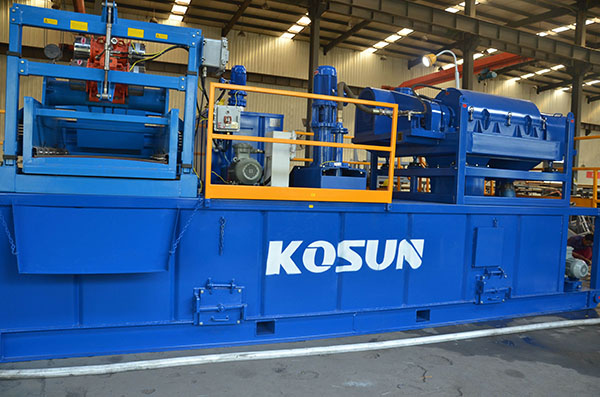 Drilling waste management company – Kosun, from China, are searching drilling mud treatment and disposal methods for 25 years,  manufacturing quality drilling cuttings waste management system and serving the clients around the world.
1.Mud agitator manufacturer – Kosun producing the drilling mud agitator mainly used to agitate and mix the drilling mud to prevent solids particles from depositing in the circulating tank and to stabilize the performance of drilling fluids.
2.Screw Conveyor:KOSUN screw conveyor (Auger)can be used in drilling waste management projects, providing an effective and low-cost drilling cuttings transport system for offshore and onshore drilling rigs. Adopting a multi-sectional composite structure with each section of 12 feet (3.66m), the screw conveyor can be flexibly assembled on different drilling sites, with characteristics of simple operation, stable structure, strong adaptability and high safety, significantly improving the operating efficiency of equipment and reducing the cost and resources. The flights of screw conveyer adopt wear-resistant material to ensure its service life.
The screw conveyor is designed based on strict safety standards. The U-shaped trough is equipped with grid shield to prevent foreign matters from entering and guarantee the safety of operators. The frame at the bottom can protect and support the screw conveyor, ensuring its structural stability.
3.3 phase Decanter Centrifuge: 3 phase decanter centrifuge can be used in following cleaning, solid remove and impurity remove 3 phase separation field: tar, pesticide, oil filed recovered oil, used oil, waste oil & fat from restaurant, palm oil, oil tank cleaning, oil refining sludge, oil station cleaning sludge, olive oil, orange oil, gas floating sludge, food waste sludge.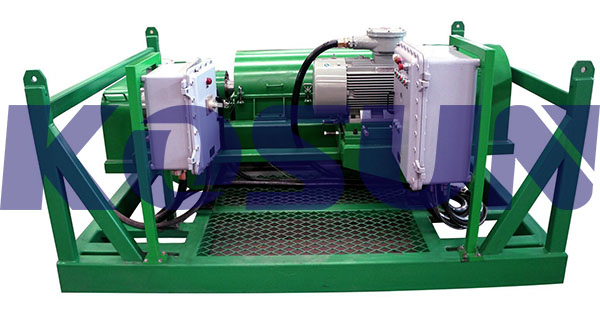 4.Kosun machinery (KOSUN) waste drilling fluid production of cuttings dryer for oil-based mud, by centrifugal separation principle, can effectively recover the cuttings in liquid phase composition, the solid phase becomes very dry, the drilling mud in the recovery, reduce the cost of drilling operation, but also reduces the the pollution of the environment, in accordance with international emission standards and environmental protection requirements. It can be used for drilling cuttings in land and ocean drilling.With the continuous improvement of environmental protection requirements, the major oil fields are faced with the problem of drilling wastedisposal.
Need more information about drilling waste management: http://www.kosuneco.com/category-80.html