KOSUN develops dryer shaker,vertical cuttings dryer, drying shaker, decanter centrifuge, screw conveyor, screw pump and other first-class high-performance drilling waste management system, taking "zero discharge of drilling waste" as the drilling waste treatment standard.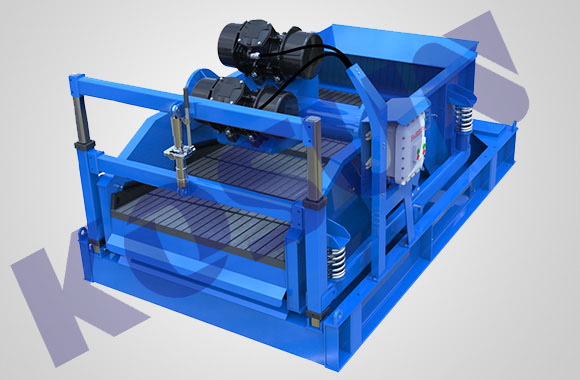 Hi-g dryer shaker reduces the liquid/oil content drilling cuttings to as low as about 10%(w/w) and recover part of the drilling mud,so that the drilling cost can be reduced and the drilling waste volume can be cut down,for the purpose of reducing environmental pollution.
Hi-G dryer shaker and vertical cuttings dryer can be introduced as drill cuttings usually take away much drilling mud and thus raise drilling cost. Hi-G dryer manages oil content and water content down to 10% from 30% while vertical cuttings dryer lowers oil on cuttings below 5%, to the greatest degree, with small rotary speed and centrifugal filtration. Either of them is effective to recover drilling mud and shrink drilling cost.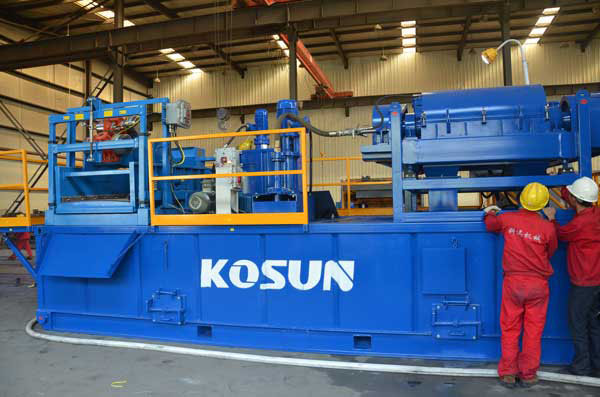 KOSUN is a professional oilfield drilling mud Hi-G Dryer shaker supplier and manufacturer in China oil drilling mud solids control and drilling waste management industry. As a pioneer in this industry, KOSUN is capable of providing customers with series products, such as oil & gas drilling fluid solids control equipment, decanter centrifuge, drilling waste management equipment and drilling security equipment.
Kosun- China Solids Control Leader&Drilling Waste Mangement Expert