Hazardous waste treatment equipment put on Xinjiang Market:
Xinjiang Karamay Chemical Industry Park hazardous waste treatment center is a unified storage, centralized disposal of hazardous waste terminal processing station.Recently, KOSUN designed and manufactured special equipment-vertical centrifuge for the Hazardous waste treatment was put into use In this station before the China National Day. The Hazardous waste treatment equipment could handle 60 tons of oil sludge per hour, 8 hours a day for sustainable operation. Xinjiang Karamay Industrial Park, sludge reduction treatment center is the first time to use KOSUN hazardous waste treatment equipment and this equipment have been awarded the 2016 "Shaanxi Province, the first set of industrial products" award.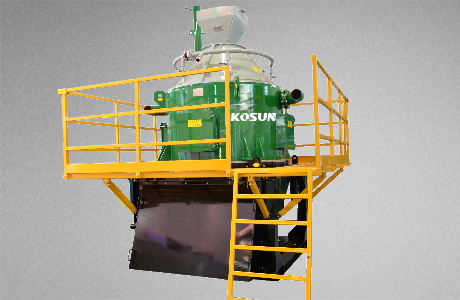 KOSUN vertical centrifuge is not only suitable for drilling oil-based mud waste treatment, but can be used for land-based and offshore drilling in the use of oil-based cuttings, whilevertical centrifuge can also be used in hazardous waste treatment as a pretreatment equipment.
KOSUN vertical centrifuge can separate solid-liquid efficiently from the source to reduce the amount of solid waste emissions, the treated solid-phase oil content effectively controlled within 5%,and can effectively help the owners to reduce operating costs, reduce electricity.what's more,  some of the treated hazardous wastes can even be reclaimed or recycled.
KOSUN is committed to resource conservation and environmental protection, to provide solid waste treatment related products and services, through nearly 20 years of continuous development, KOSUN gained the customer's high trust and recogniton in the construction machinery, industrial sludge treatment, urban sludge treatment and disposal, soil remediation, and comprehensive utilization of tailings six major areas and gradually developed into a system integration, complete sets of equipment, construction, commissioning operations, maintenance and management as one of the environmental Integrated service providers.
Need more information about Hazardous waste treatment equipment,please email us!
Kosun- China Solids Control Leader&Drilling Waste Management Expert