KOSUN production of MD series drilling mud cleaner, is the secondary and third level drilling mud purification system of solids control equipment used to separate the vibration screen processed of smaller particles contained in mud solid phase, so that the mud into the subsequent separation equipment, MD series mud cleaner can be used alone, also can use its underflow vibrating screen as primary solids control parallel backup device of vibrating screen.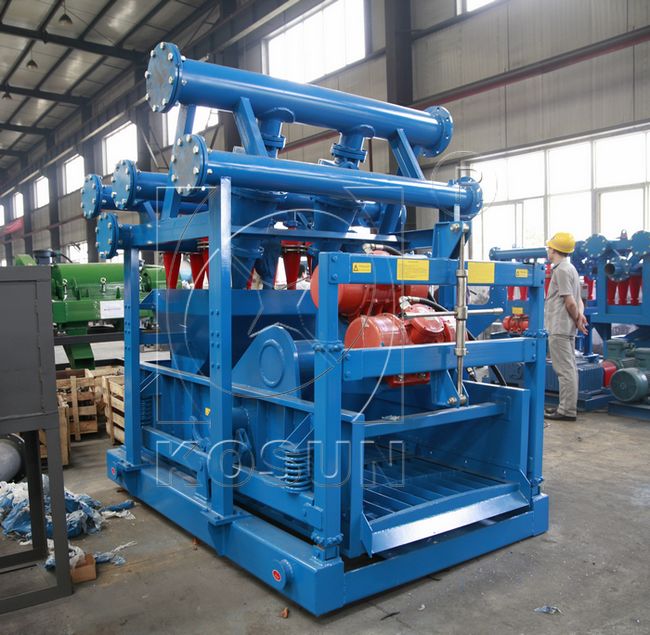 Drilling mud cleaner is the second and third level solid control equipment of drilling mud. It is a combination of desander hydrocyclone, desilter hydrocyclone and bottom flow vibration screen. The mud cleaner is compact in structure, small in space and powerful in function. It is an ideal and efficient cleaning equipment for the second and third stage solid phase control of drilling mud.
Features of KOSUN drilling mud cleaner:
1. The cleaner is compact in structure, small in space and powerful in function;
2. The number and materials of customized hydrocyclone are available; Its material can be made of polyurethane, high chromium cast iron or ceramic and other wear-resistant materials.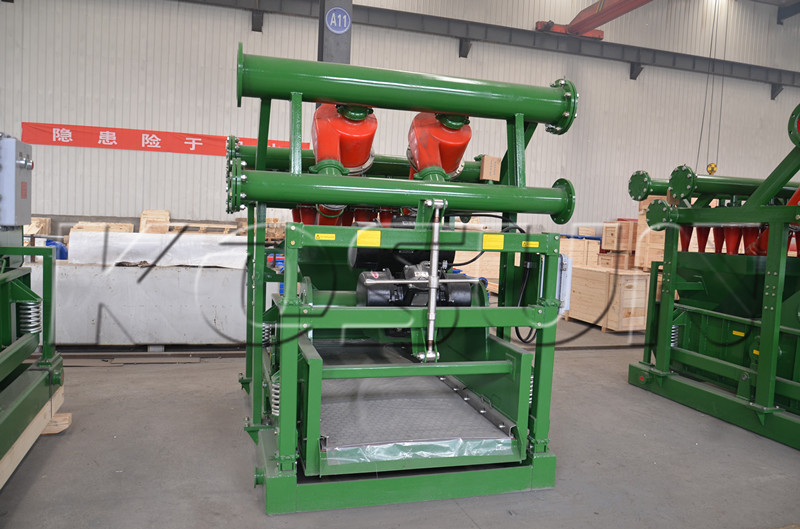 3. The clamshell desilting hydrocyclone is equipped with stainless steel ball valve for easy maintenance;
4. The vibration motor is Martain motor, reliable in quality;
5. Composite screen, longer service life;
6. Wedge design for convenient vibrating screen replacement;
7. Mechanical adjustment of screen box angle can be realized in the work, which is convenient to operate.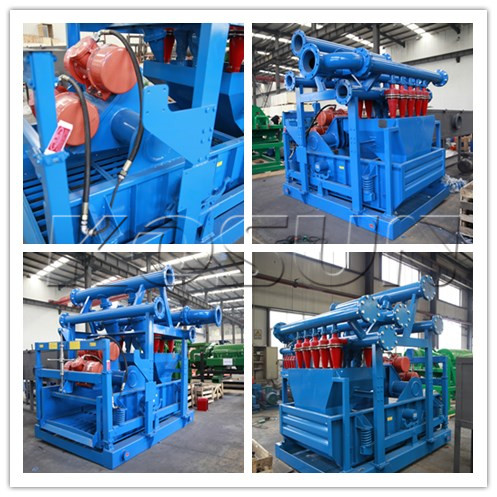 Kosun- China Solids Control Leader&Drilling Waste Management Expert
Tel.: +86 29 87304914
Email: sales2@adkosun.com
Contact person: Jinbo Zheng
Contact person: Jinbo Zheng