Since the introduction of slurry balance shield, the slurry separation and treatment system and equipment have appeared.During the construction of slurry shield, slurry treatment is one of the important factors affecting the normal tunneling of the shield, and directly affects the construction schedule, construction cost and environmental protection.The application of slurry shield, along with the tunnel construction, is gradually developed from the city edge to the city center.Due to the limitation of the construction site, the mud water treatment equipment must cover a small area and have a high treatment rate, so an efficient and integrated slurry treatment equipment has become the first choice of the owner and the construction unit.
Xi'an Kosun Environmental Engineering co.,LTD,It is a professional company providing integrated solutions of solid waste treatment in the field of energy conservation and environmental protection, focusing on the development and service of complete sets of technologies and equipment such as sludge reduction and resource utilization.
Kosun Environmental Engineering co., ltd. helps customers with sludge reduction and disposal services, including: general contracting of sludge treatment, sludge treatment mobile site services, sludge treatment package solutions.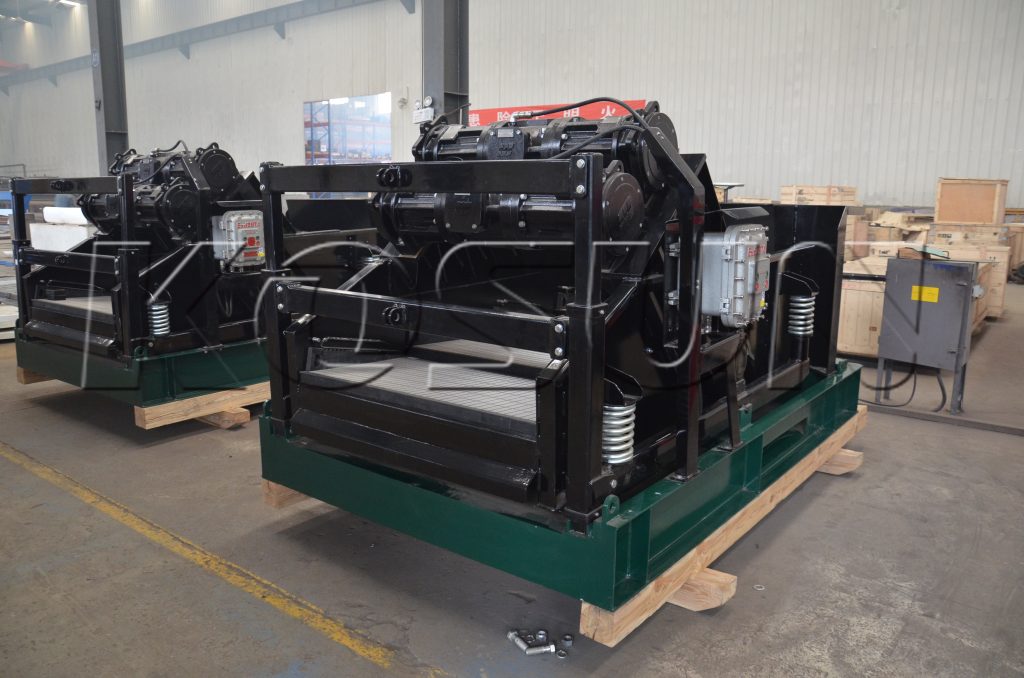 Kosun KDS-500 shield slurry treatment system is a modular design system.The system is designed for mud purification in medium sized slurry balance shield construction projects.The KDS-500 system is composed of a coarse vibrating screen module and two sets of sand removal modules. The coarse vibrating screen module is equipped with a coarse screen for removing large particles, and the sand removal module is equipped with a desander hydrocyclone and a fine vibrating screen.
The slurry falls into the collecting box through the coarse vibrating screen, and then is separated and transported to two sets of sand removal modules through two connecting pipes. The sand removal module is equipped with a desander hydrocyclone, which can remove the sand in the slurry.After two levels of treatment, the effect of repeated circulation can be achieved.