Liquid-gas separator is mainly used to deal with large bubbles in drilling fluid. Throttling and exhaust operation should be carried out after gas invasion; When overflow occurs, kill the well. Drilling fluid from the throttle manifold into the liquid gas separator, degassing treatment. The drilling fluid separated from the above two conditions also has small bubbles, which go into the vibration screen for degassing, flow to the sand bin, and then go into the vacuum degassing device for routine degassing.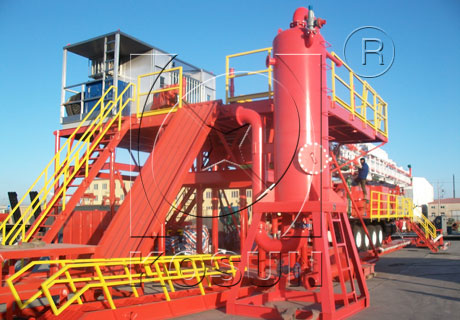 During the drilling of ultra-high pressure gas Wells, the amount of gas and liquid entering the wellbore varies greatly. This requires the Liquid-gas separatorto have a wide range of handling capacity, and its handling capacity of gas and liquid volume must meet the needs of well killing construction. The following factors should be taken into consideration in the scheme design:
1. The task of the separator is to deal with continuous gas phase and large bubbles;
2. Provide appropriate dwell time to enable small bubbles to gather in a certain depth range below the liquid surface;
3. Solid cuttings cannot be deposited in the separator;
4. The separator can work normally except that the air column reaches the wellhead.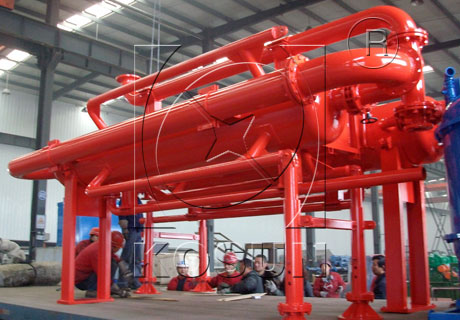 Features and advantages of the liquid and gas separator:
1. Separation and discharge of a large number of free gases in the mud system, including toxic gases, such as hydrogen sulfide;
2. The separated gas is discharged to the safe area of the wellsite through the discharge nozzle path for combustion;
3. The equipment is coated with anti-corrosion coating, which can extend the service life when dealing with corrosive gases.