KOSUN has been China solids control leader & drilling waste management expert since 1992. KOSUN are searching drilling waste treatment facilities and disposal methods for 25 years,  manufacturing quality drilling cuttings waste management system and serving the clients around the world.
Drilling waste treatment facilities- DC Series Decanter Centrifuge:
KOSUN DC Series Decanter Centrifuge is used to separate suspended solids ≥2μm in diameter and treat the drilling mud and fluids. It is especially effective when used in oilfield service industry, industrial service industry and especially in environmentally sensitive areas. This type of centrifuge is high in recovery rate, effective in solids control and remarkable in the reduction of cost spent on drilling mud resupplying and management. It is a very sophisticated dynamic balancing machine, able to operate stably with the whirling speed ranging from 0 to 3900 and generate centrifugal force of 3000G.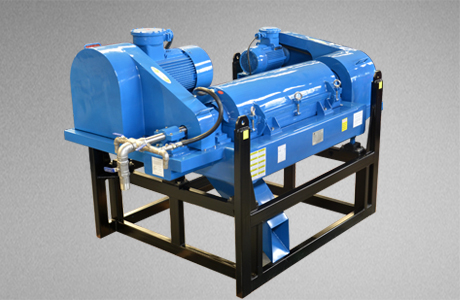 KOSUN Decanter Centrifuge can meet with different requirements of mud treatment under various drilling conditions, that can do sedimentation and separation for particles more than 2 μm. After treatment, the mud can achieve ideal viscosity and proportion, resulting in better recycling, high efficiency, saving and environment protection.
The series of centrifuge by our company has been developed many years with the continuous improvement and optimization design, which possesses the characteristics of good result of separation and settlement, as well as large quantity, reliable work, longer life, lower energy consumption, easy maintenance, smooth operation, lower noises, etc.
Drilling waste treatment facilities- Vertical Cuttings Dryer: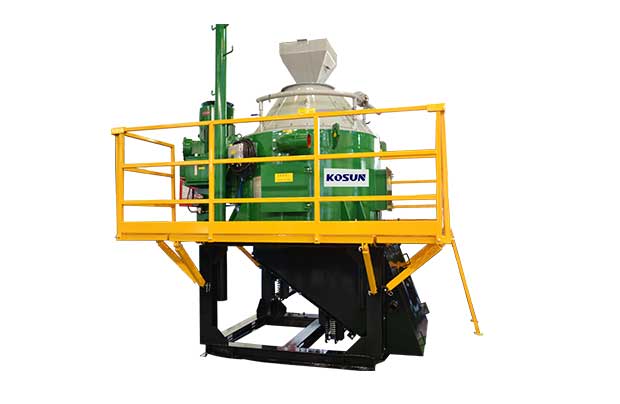 KOSUN vertical cuttings dryer for oil-based mud, by centrifugal separation principle, can effectively recover the cuttings in liquid phase composition, the solid phase becomes very dry, the drilling mud in the recovery, reduce the cost of drilling operation, but also reduces the the pollution of the environment, in accordance with international emission standards and environmental protection requirements. It can be used for drilling cuttings in land and ocean drilling.
With the continuous improvement of environmental protection requirements, the major oil fields are faced with the problem of drilling waste disposal.Need for more information about drilling waste treatment facilities,please contact us! (Editor:Kosun Lily.Wang)
Kosun- China Solids Control Leader&Drilling Waste Management Expert
Tel.: +86 29 87304914
Email: sales2@adkosun.com
Contact person: Lily Wang
Online consulting: