KOSUN is the professional Drilling Waste Management Manufacturer and exporter. KOSUN can design and produce the Drilling Waste Management system and Drilling Waste Management equipment as requirment of customers.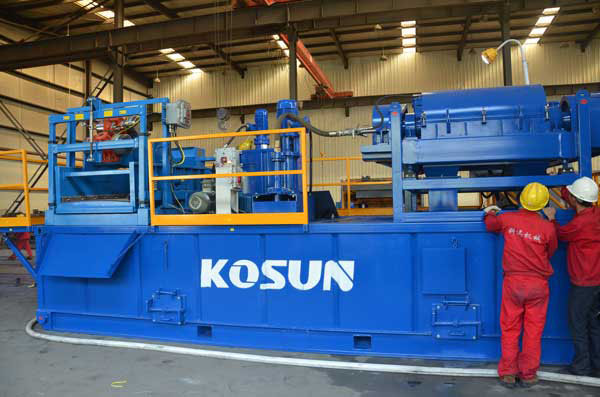 In order to protect the environment in which we live, recycle drilling fluid and save more cost for customers, KOSUN sets up "Xi'an Oil & Gas Drilling Waste Management Engineering Center" and develops vertical cuttings dryer, Hi-G dryer, centrifuge, screw conveyor, screw pump and other first-class high-performance drilling waste management system, taking "zero discharge of drilling waste" as the drilling waste management standard.
Drilling waste management has put forward higher requirements with the constant improvement of the environmental protection requirement. It can not only be very good to solve the environmental problems, but also can do recycling to the waste of the solids control system. While drilling cutting management system maximize retains the useful mud, and it concentrated solidify after processing of drilling cuttings. That helps to reduce the destruction of the environment in oil filed worker.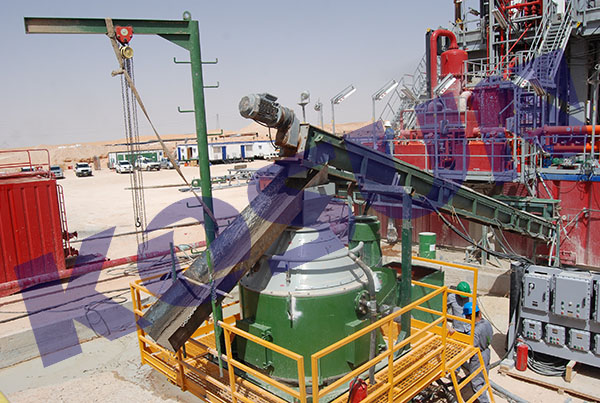 In the process of oil and gas drilling, general shallow wells would use water-based mud, and deep wells would use oil-based mud, that makes conventional solids control equipment work effectively on recovery of heavy metal and stone and useful drilling fluid. However, these cutting fluids containing heavy metals and solids (presumably oil content at 12%~18%) would caused great damage on nearby vegetation, soil, groundwater and other natural environment building and human living environment if they are not managed to emissions.
Features of Drilling Waste Management System:
Good Result of Water-based Mud: 6%-10% Water Content.
Overwhelmingly overcomes the difficulty in disposing the waste all or disposing them effectively, which combines the technology brought from Italy with advantages of the same products abroad.
Stable Performance:KOSUN Drilling Waste Management is to control the volume of water containing in the drilling mud and stabilize the liquid performance, which achieves the purpose of managing the drilling waste and recycle the drilling mud without damaging the water performance.
Environmental and Economical: This cutting dryer system realizes the social value of environmental protection, maximizing the usage of drilling fluid economically. (Editor:Kosun Lily.Wang)
Kosun- China Solids Control Leader&Drilling Waste Mangemnet Expert
Tel.: +86 29 87304914/86-13891934239
Email:lily.wang@adkosun.com
Contact person: Lily Wang
Company Video:https://www.youtube.com/c/KosunSolidControl
Online consulting: